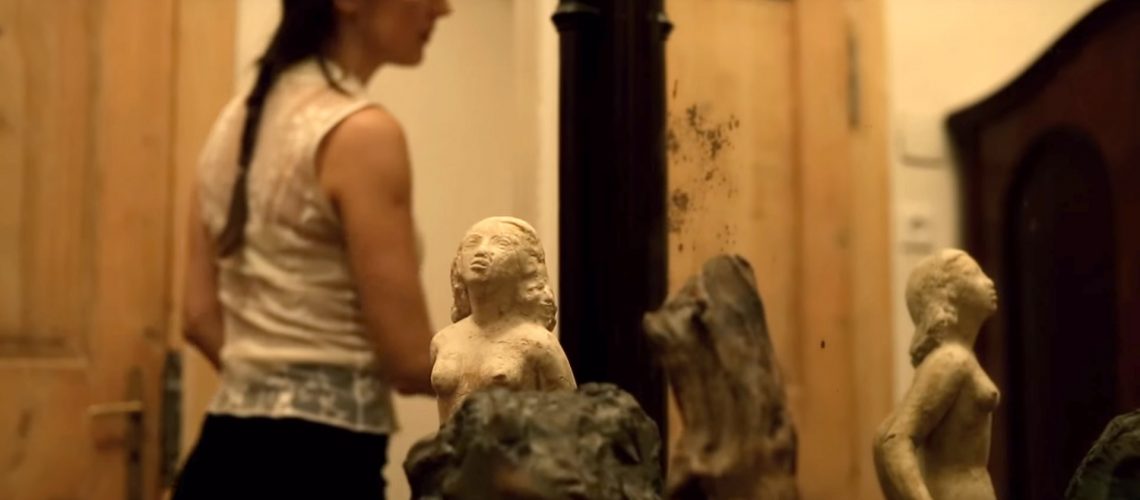 The Bed and Breakfast ATELIER LIDIA POLLA is named after the Triest-born painter and sculptress Lidia Polla (1911-1997) who used to live and work in this very apartment.
The flat is located on the first floor of a downtown  late 19th Century building and it will welcome you in its artistic, yet familiar atmosphere. It is only a few minutes from the Main Railway Station and from the terminal of the historic "Tram de Opicina"; the major points of interests in the city, such as the Piazza dell'Unità d'Italia (the largest sea-front square of Europe), the Sinagogue (one of the main centres of Jewish religion in Europe), thr Serbian-Orthodox Temple of Santissima Trinità e di S. Spiridione, the neo-classical church of S. Antonio Nuovo and neo-gothic Lutheran Evangelic church are also in the neighbourhood.
Furthermore, public transportation is available right around the corner, thus making it quite easy to reach far-off sites of cultural, artistic and historical interest (the Miramare Castle, the University etc), as well as our naturalistic jewels (Val Rosandra, the Carso and Rilke Walk).
For theatre-goers, the B&B is halfway between the Opera House (Teatro G. Verdi) and the Teatro Politeama Rossetti.
We have two rooms: one double room, named after the opera "Carmen", and a multiple one, made up of two adjoining rooms, one of which has a king-size bed and is named after the opera "Madama Butterfly", and the other is a very spacious three-bed room called "The Barber of Seville".
All rooms are equipped with  sound-proof windows; they have comfortable beds with double pillows and eider-down quilts, the sheets are embroidered in precious Egyptian combed percale cotton and are permeated in a magical atmosphere, surrounded as they are by Lidia Polla's artwork and theatrical references in the furniture and decoration. We can have as many as seven guests.
All rooms are no-smoking.
Private bathrooms are at guests' disposal, and cleanliness is guaranteed.
All rooms have free wi.fi.
Breakfast will be a served in a spacious kitchen on antique marble tables, and prepared on the recently restored 19th centry stove; it will include a rich choice of typical traditional and seasonal products.
Guests will have free access to a wide terrace where, in summertime, breakfast will be served.
The B&B provides guests with special-rate parking facilities in the nearby Foro Ulpiano Parking Lot, and with the restaurants in the area.